What steps should be taken if the client wants to install a borehole?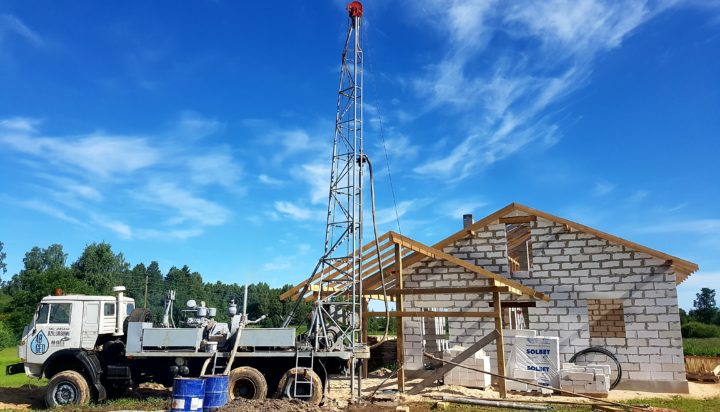 Summary of actions to be taken to create a borehole in accordance with regulatory enactments:
The approximate depth of the well is determined by the address of the object or the cadastral number. The nearest geological sections are searched, thus determining from which water horizon and at what depth it is possible to obtain the required amount of water. In this way, the possible borehole design is determined with 90% accuracy.
2. An estimate offer with a price is prepared. If the offer is approved, then a contract must be signed.
3. An application for a drilling license must be submitted to the Latvian State Environmental Service (SES) in accordance with Latvian Cabinet of Ministers' Regulation 696 (The license is required for wells deeper than 20 meters).
4. Before drilling the borehole, the site shall be inspected by a representative of the Health Inspectorate (VI).
5. Once the necessary permits have been obtained, the borehole construction work and the borehole pump connection, if required, will be carried out. When the works are completed, water analyzes are submitted, which confirm the water quality in accordance with the requirements of the Cabinet of Ministers' regulations.
6. A technical passport for the well is prepared and submitted to the Latvian Environment, Geology and Meteorology Center (LEGMC).
The following documents are required from the client:
Land boundary/border plan
Copies of the land register certificate
Power of attorney of the landowner, if the land property does not belong to the client with whom a contract for the construction of a borehole is concluded (for both natural and legal persons).
Depending on the season of the year, the time of preparation of the necessary documents and their review from the conclusion of the contract to the start of drilling works is 1-2 months. At the end of the works, a well with a two-year warranty period is handed over to the customer and a copy of the well passport accepted by the LEGMC.
In cases when it is not necessary to draw up a license (for wells up to 20 meters), then a well passport is prepared by us.